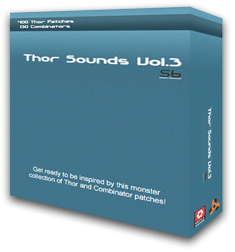 SB Thor Refills Sounds Vol.3
The latest update to the Thor Sounds ReFill. It brings you a wealth of sounds for Reason 4. Included are 406 Thor patches and 172 Combinators. Aimed at the modern dance producer with a diverse and up to date collection of sounds and sequences.
Thor Sounds Vol.3 Contains a staggering 172 Combinators and 406 Thor patches! A varied collection of sounds suited for modern dance styles
(House, Electro, Techno, Trance, DnB, HipHop, etc, etc).
[Re-Up]

1461
Views