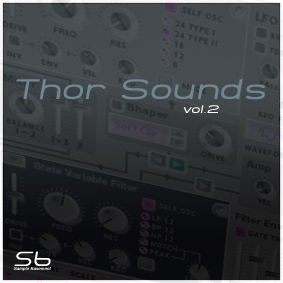 SB Thor Sounds refill (Vol-1, Vol-2)
Dave909 has been hard at work expanding upon the quality Thor patches he provided for us a few months ago. In SB Thor Sounds Volume 2 he well more than doubles the number of patches to add a multitude of quality tones to bring out the best in your productions.

I lost count at over 200 patches and that was just for Thor. Additionally he has thrown in many Combinator sounds to push this refill to the limit.