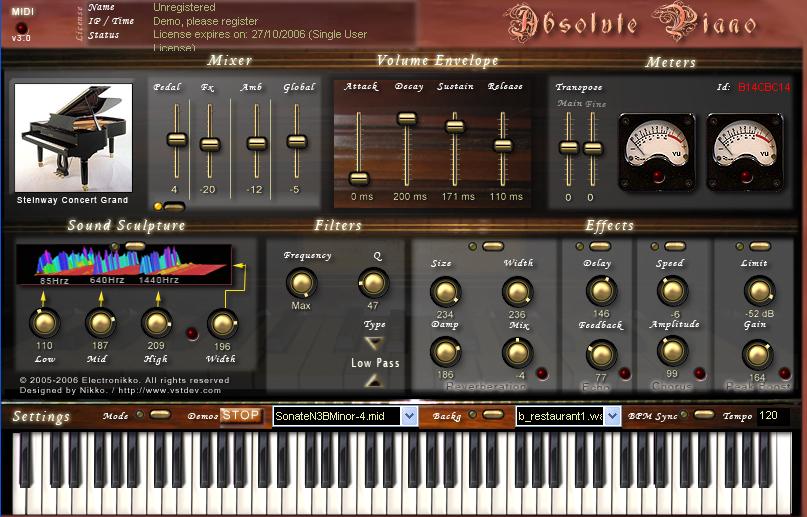 Absolute Piano Steinway VSTi Standalone v4.4
The Absolute Piano really exploit the Virtual Piano concept by adding specific and innovative possibilities. With its filters you can sculpt the piano timber and produce a large number a piano sounds from the same base. Everything is specifically designed to manipulate and play piano sounds.

Absolute Piano : Steinway Concert Grand. This piano has been sampled from a huge Steinway Model D piano. It sounds large and deep. It can be used for all kind of music from pop/rock to classical music.
DOWNLOAD Part 1
DOWNLOAD Part 2
DOWNLOAD Part 3
DOWNLOAD Part 4